2018 flew by in a flash and the New Year is already here, which brings new tips, tricks and trends for designing the home interior of your dreams!
2019 is looking Colorful, Chic, and giving you everything Artisan!
2019
Interior Design Trends To Watch!
1. Rounded Furniture is back!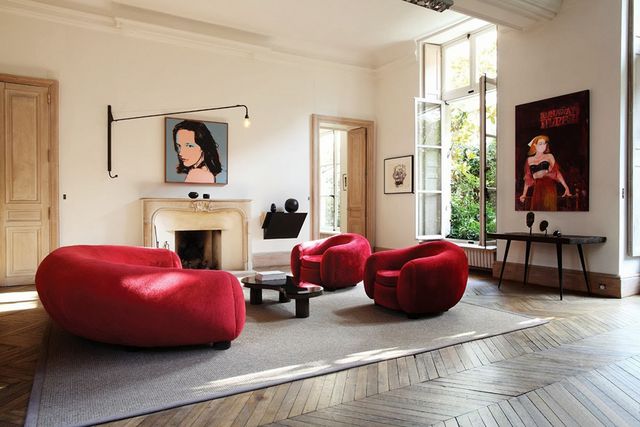 The statement pieces from the 60s are coming back better than ever in 2019. Sharp lines are out and curved edges are in! Rounded corners and soft lines are on trend to compliment your otherwise sharp interiors.
2. Floral, Floral, Floral!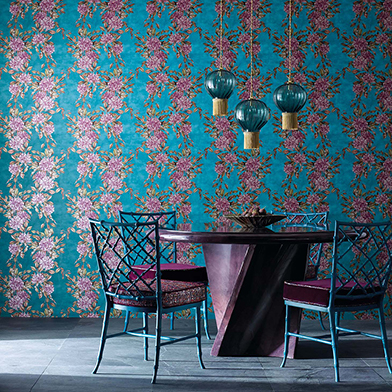 A pattern that has withstood time! Originated back in the 18th century this pattern in coming back for 2019! New year, new you, new wallpaper! From agent walls to entire rooms, many people are adding floral wallpaper to their homes.
3. Terrazzo, wow!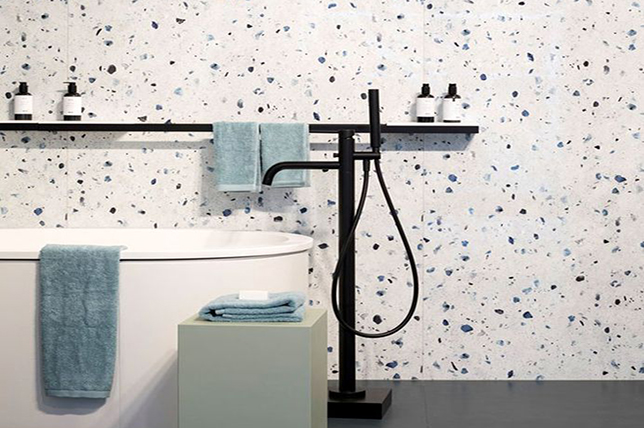 Invented in Venice almost 500 years ago. This once popular flooring design that has changed through the ages is coming back! Though it hit the U.S. in the late 1890s it didn't gain popularity until the 1920s. The most notable use of Terrazzo is the Hollywood Walk of Fame. Due the materials strength to last and the endless options of colors this trend is coming back for 2019. Many homes feature it in flooring and wall treatments, its even used as accent walls!
4. Art Deco, Past to Future!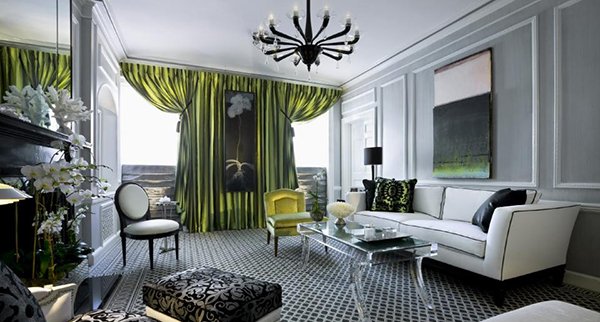 This famous international design movement that peaked between 1920 and 1930 is coming back! Its use of bold colors, clean geometric designs and symmetry are gaining momentum as we begin 2019. Sleek designs combined with the time we know as the Roaring Twenties give every home a beautiful new and old look, which pairs nicely with the Rounded Furniture trend!
5. Geometric Patterns are all the rage!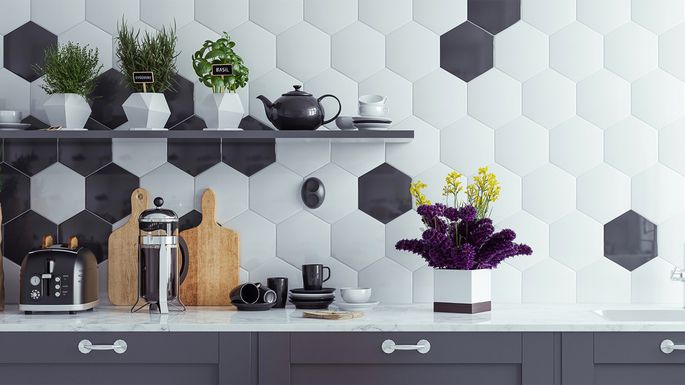 This ongoing popular trend that almost never goes out of style is still in the game. This year, like the Floral patterns, using it as an accent in a room adds the extra style element most rooms are lacking! From walls, patterned art or even a lux throw in the living room with geometric patterns adds the style element you need!
If you are looking to change things up in your home for the New Year think about incorporating one of the forecasted trends to your interior! It will be sure to make your home stand out when guests come to visit!
Image Credit:
2. Google Images